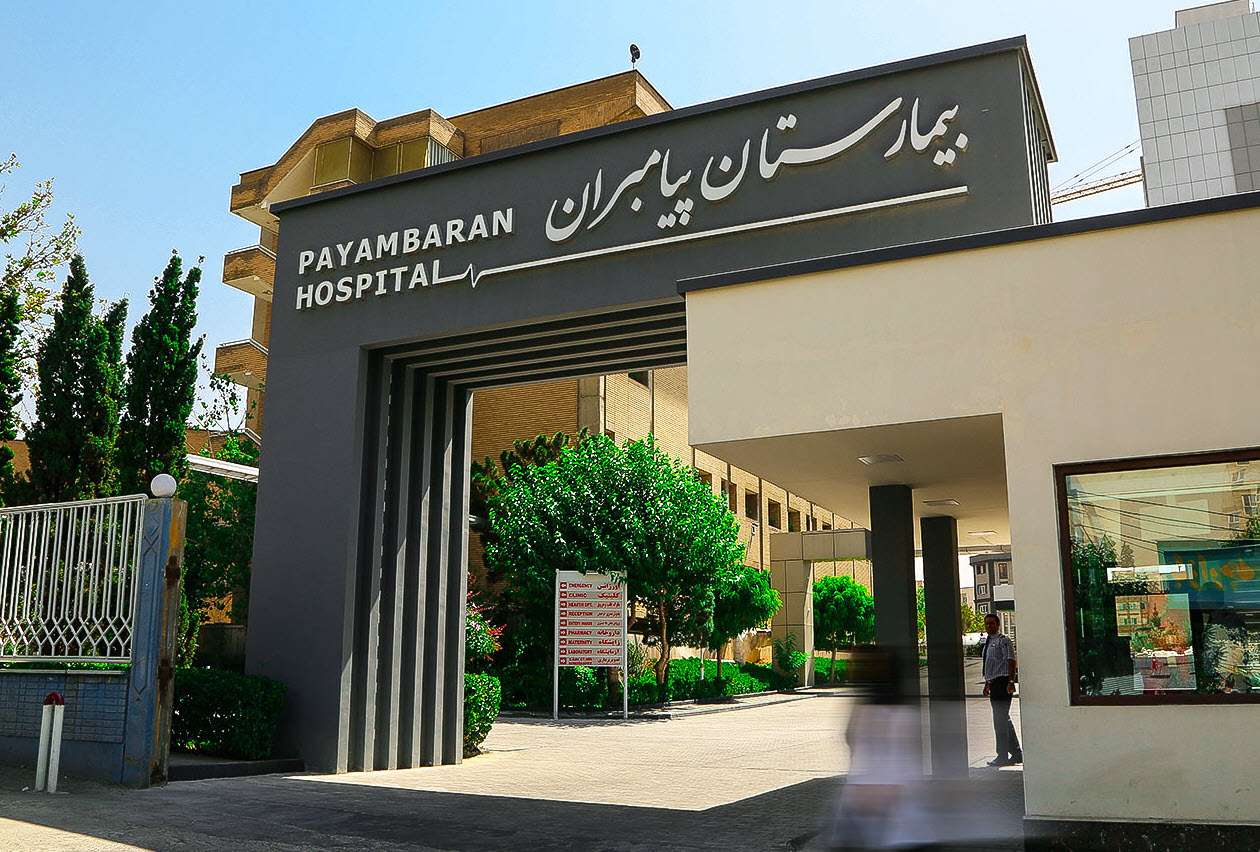 Payambaran specialized hospital was constructed in an area of 27000 square meters and a build-up area of 60000 square meters in the year 1368 and it was exploited in the 1381.
We have Internal medicine, Cardiovascular, Neurology, Urology, General Surgery, Gastroenterology & Scopy, Maternal and Child Health, ENT, Ophthalmology department and dialysis and Emergency Ward, also Specialty and Subspecialty Clinics, Laboratory & Pathology, Radiology & Imaging Center and special care unit: CCU,ICU, NICU, ICU-OH
The Hospital is also recognized for excellent results in maternity ward and neonatal and child care. Hospital have emergency labor and delivery room.
The Hospital is specialized in diagnosis and treatment of heart and vessels diseases, arrhythmias, congenital heart diseases, rheumatic valve diseases. Coronary angiography, heart catheterization and cardiac ablation procedures are carried out in Digital Angiography Unit of the Hospital. The same Unit is experienced in coronary, peripheral and carotid angiography procedures.
The 24 hour attendance of general surgery, heart, general anesthesiologist, orthopedic, pediatric and gynecologist specialists has made the quality of specialty services of the hospital unique.
With employing the best and the most experienced health care providers the hospital has attempted to use the latest modern treatments methods for the patients.
Being staffed with proficient specialist and super-specialist physicians and a very sophisticated personnel as well as advanced facilities and equipment and appropriate physical space, Payambaran Hospital is doing its best to create a safe environment for the effective presentation of efficient healthcare and treatment services.